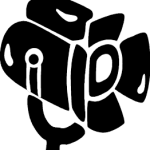 THE SPOTLIGHT
IS ON NED LAWRENCE
Ned Lawrence was born in 1940 in Baltimore, Maryland. When he was 11, his father transferred with General Motors to Kansas City, Missouri. Ned played football, basketball and ran track for Southwest High School. He was a gym rat which meant that he spent much of his spare time playing sandlot sports. Ned went to Colorado College in Colorado Springs and graduated with a BA in English literature. After college he joined the Naval Air but his military career was shortened by a near fatal illness. He entered the service in October, 1962 and got to see the Cuban Missile Crisis first hand.
After college, Ned joined a Kansas City insurance company and eventually went to Sydney, Australia to help set up an Australian subsidiary. While in Sydney, he played basketball and baseball and participated in the 1968 Olympic trial tournament. One of his great adventures occurred when he and his wife spent two weeks in the New Guinea highlands highlighted by the Mt. Hagen annual show exhibiting the indigenous tribes.
After returning to the United States, Ned joined IBM and lived in New York, Milwaukee, Madison and San Francisco. Ned eventually joined Sun Microsystems when it was less than $1 billion in sales. Ned traveled over a million miles as a Senior Director in the International Department. After retiring in 2005, Ned has spent time restoring his house in Tiburon which was built in the 1880s for the railroad. He has maintained his love of sports and plays golf, tennis and bowling with the SIRs. Although he is currently sidelined with a torn rotator cuff, he is hoping to regain the stroke that enabled him to shoot his age in golf. Last year he served on the Marin County Civil Grand Jury investigating country government. He and his wife Dianna leave May 5th for a boat/bike trip along the Dalmatian Coast in Croatia. One of his final bucket list ambitions will be trips to Machu Picchu and the Taj Mahal. Ned originally joined SIR Branch 122 in 2007. His sponsor was Floyd Rector. Ned currently serves on the Branch 47 Board of Directors and holds the position of secretary.
Prepared in collaboration with Alan Thomas
April 26, 2017