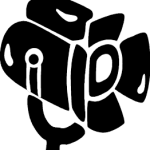 THE SPOTLIGHT
IS ON
ROBERT FIELDS
Robert Fields was born on March 9, 1928 in Canton, Ohio. He was an only child because his father did not think he would live long enough to support any more children. His father died at the age of 52 when Bob was age 18. As he had sufficient funds to graduate midterm, he enlisted in the Army as he would have been drafted anyway. After he was discharged from the Army, he enrolled at Kent State University for undergraduate study majoring in music. At this time he pursued a degree in performance on clarinet as he was planning a career as a symphonic musician. Upon completion of his undergraduate degree, he changed his major to theory at the Cleveland Institute of Music. Upon completing his Master's degree, he taught part-time at the Cleveland Institute and began teaching at the Cleveland Music School Settlement on a full-time basis for the next nine years.
In 1959, Bob accepted a position as director at the Community School of Buffalo, New York years. During his tenure there he found a new facility for the school, revised the curriculum, increased the enrollment, added faculty for instrumental study from the Buffalo Philharmonic, as well as revising the tuition fees making it possible for many students who could not otherwise afford quality instruction.
In 1968 Bob moved to San Francisco to become director of the Community Music Center located on Capp Street in San Francisco. For many years Bob was active in the National Guild of Community Music Schools where he was President for five years. That organization is now known as the National Guild of Schools of the Arts. Before leaving Buffalo, Bob received a fellowship at the University of Buffalo to pursue a PhD majoring in composition. In spite of the cold and snowy winters, Bob's stay in Buffalo were some of the most successful and happy years of his life.
Bob currently lives in Ross with his wife Patricia. He has three sons, four grandchildren and two great grandchildren. In addition to his family and friends, he loves all animals, especially dogs. He has two terrier mixes, Angel and Charley.
Written in collaboration with Alan Thomas
April 4, 2017