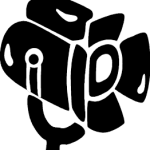 SPOTLIGHT ON A SIR
JOHN ROUSH
John Roush Jr. was born on February 3, 1923. He attended George Washington High School in San Francisco. After graduation, John enlisted in the U. S. Army in December 1942, already a sergeant in the newly formed California State Guard in which he served while attending San Francisco Junior College (later known as San Francisco City College).
Upon being called up to active duty in the Army from the Reserve, John had basic training at Camp Roberts and then became an engineering student at the University of Santa Clara for a year as part of the ASTP program. Proceeding then on to duty in Texas before going overseas, he landed in England and entered France at Omaha Beach a few weeks after the invasion. He received a temporary commission as a Second Lieutenant of Infantry, and after hostilities ended in Europe was detailed as a military police officer in the occupation, rising to the rank of major in that branch. Subsequently, he became a Military Intelligence Branch officer rising to the rank of Colonel. He retired from the Army in 1975, however, held a senior mobilization assignment for another six years. He held Army assignments for 39 years.
John has accomplished a number of diverse and successful endeavors. The short introductory excerpt highlights his affiliation with the United States Army. Since John is also an accomplished author, an excerpt of one of his harrowing experience in World War II is included.
John is listed in the following publications:
Who's Who in California, 1987
Who's Who in the West, 1986-87
International Who's Who of Authors, 1982
Contemporary Authors, 1973 and 1979
John has held membership or been honored in the following institutions:
Infantry Officers Candidate School Hall of Fame, 1984
George Washington High School Hall of Merit, San Francisco, 2007
Colonel, U. S. Army, retired (military intelligence branch)
Knight Commander, Knights of St. John Hospitaler
Doctorate of Business Administration, Western Colorado University
Sons in Retirement (SIRs) Branch 122 from February 1993, Branch 47 from 2015
Knight Commander, Polish Military Order, Knights of St. Stanislaus
In collaboration with Alan Thomas
March 31, 2017