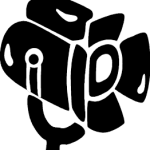 The spotlight is on Bill Lockett.
Bill was born in Oakland, California, on June 17, 1924 and was raised there. Bill always said that before the War, Oakland was a great place to live.  He graduated from Oakland High School in January 1942, six weeks after the attack on Pearl Harbor.  After graduation he worked at the Shipyard for eight months before enrolling at Marin Junior College to study engineering.  After the draft age was lowered to eighteen, an Air Corps recruiter told him that if he signed up then, he wouldn't be called for duty until he finished his two years of college.  Of course that statement wasn't in writing and instead of two years, it was two months.  In March 1943, Bill was on his way to Basic Training. He was eliminated from pilot school after a short period. His civilian pilot instructor told him that if he wanted to become an officer he should try bombardier or navigation school.  He chose bombardier school thinking that it would be easier. He was just about to graduate and during the last week a huge storm blew in and he dropped his practice bombs all over the state of New Mexico and he was washed out.  Bill was disappointed until he learned that he and another cadet were the first two to ever be reclassified from bombardier training to navigation.  The other cadet was from MIT Navigation School and he graduated in a minimum amount of time.  Bill was sent to Wendover Field, Massachusetts where he and other recent Air Corps graduates were assigned as a crew to a     B-24 Bomber. All of the 120 crews formed at Wendover Field were scheduled to report to North Africa for duty but for some unknown reason five crews were reassigned to the Pacific and Bill's crew was one of the five. Bill's roommate in navigation school was shot down and killed on his first mission from North Africa. Luck can be a big part of life!  Bill's crew was first based in New Guinea for a month and then was moved to the Philippine Island of Mindoro from which they flew a majority of their 39 missions. They were then moved to Isle Shima to prepare for the final bombardment of Japan.  The Japanese realized that they had lost the war and had moved their entire resources home to defend their island. An invasion would have been catastrophic because the Japanese didn't know the meaning of the word "surrender" and to die for the Emperor was a "Divine Mission."  When President Truman authorized the use of the two atomic bombs and the war ultimately ended, literally millions of lives were saved—both allies and Japanese.  A week after the war ended Bill's crew flew a weather reconnaissance mission over Nagasaki where the second atomic bomb had been dropped, and Bill's mind could not comprehend that ONE atomic bomb could have caused all of that damage. There was no city left!
While Bill was still a cadet he and his longtime girlfriend, June Miller, were married in Hondo, Texas, on his 20th birthday and their first son was born on August 18, 1945, four days after V-J Day. Bill's son was three months old when Bill saw him for the first time.
After his discharge from the service in November 1945, Bill and his family moved to Marin County and his continued his college career, majoring in engineering.  He was receiving $90 a month under the GI Bill which paid their apartment rent and a week's worth of food.  Bill asked his counselor if he knew of any part time job openings.  He had done well in Mechanical Drawing in high school and the counselor noticed that a local civil engineer, Frank Aitken, was looking for a part time draftsman. Bill got the job, twenty hours a week at $1.25 per hour.  One of his classes was surveying which became his favorite subject.  He enjoyed working outdoors and occasionally Aitken needed help on the survey crew so Bill learned on the job.  After graduating from Marin Junior College, Bill decided to make surveying his profession so he went to work for Aitken full time. One of the people he often worked with in the field was Sherman Hool.  Bill and Sherm both passed their exams as Licensed Land Surveyors in 1953.  That same year Aitken decided that he could make more money as a developer than an engineer, so on January 1, 1954, Hool & Lockett became a partnership in land surveying.  Over a period of 30+ years the firm surveyed more than 7,000 properties in Marin, Sonoma and San Francisco Counties.
Bill and June raised their three sons in a home they built in 1952 on a 1.25 acre parcel in Los Ranchitos, just north of San Rafael.  Now Terra Linda, the area was then the Freitas Ranch where neighborhood kids could then ride their horses over the hill through the ranch into Sleepy Hollow Ranch.  By the time their last son was in college, the place became too much work to keep up so Bill and his wife moved to Novato in 1971. In Novato, they became involved with local activities starting with square dancing.  Bill was appointed to the Novato Planning Commission in the mid-1970s, but declined a second term saying that one term of local politics was "more than enough."  Unfortunately, Bill's wife June passed away in 1979.
In 1983, Bill married Susan Clarke, a lady he met on the local tennis courts. They were a good Mixed Doubles team and in 1983 were ranked #2 in their Division in Northern California (NCTA).  Bill and Susan enjoyed tennis (naturally) and traveling, visiting numerous places in Mexico, the Caribbean and Europe. They played a tennis tournament on the Costa del Sol in Spain. Again, unfortunately, Susan died of breast cancer in 2005.  In recent years, Dottie Burges and her wonderful black poodle B.B. have been Bill's companions.
Bill was introduced to SIRs by Sam Bryan. Bill wanted to play golf and Sam, who had played tennis with Bill, was the only person he knew who also played golf.  Sam told Bill that there was a large group of golfers in SIRs and that they played at least once a month and would be a great place to learn. At that time Branch 47 had 215 members and had a waiting list. Sam helped Bill get into the Branch and he has been grateful to Sam ever since.  There were some great golf players (back then 10 – 12 teams per tournament) but also all of the other outings, activities and lunches that SIRs offer.  Bill is quoted to say that SIRs is a wonderful organization and he enjoys being a part of it. Bill's hobbies are or were tennis, golf, trout fishing, skiing, gardening and traveling.  Bill is also quoted to say:  "A long life, well lived with no (few) regrets.
Written in collaboration with Alan Thomas
March 31, 2017