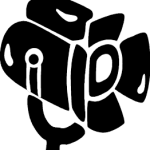 Spotlight on a SIR
Will Kaefer
Will Kaefer was born in Chicago, Illinois, on May 7, 1943. His family lived in Willamette, north of Evanston until Will was nine. His family then moved to Northbrook in 1952. Will graduated from Glenbrook High School and then went on to college at Purdue Uiversity in Indiana, studying Mechanical Engineering. Will attended college as a co-op student working alternate semesters and summers with Bechtel and AT&T's Teletype Corporation.
Will volunteered and joined the Navy Reserve his senior year. He received orders to attend Officers Candidate School (OCS) in August 1966 at Newport, Rhode Island. While at OCS he received orders to Washington, D. C. to participate in interviews for the Navy's Nuclear Power Program. During that process, Will was interviewed by Admiral Rickover, then the Chief of Nuclear Operations for the U. S. Navy. Admiral Rickover insisted in interviewing and selecting each Navy Officer in the Nuclear Program. Will was accepted to the program and also to attend Submarine training. On completion of OCS, Will was commissioned as an Ensign in November 1966. He then attended Nuclear Power School at the north end of Mare Island Naval Shipyard (the building is in ruins but still standing) for six months, then six months at the Naval Reactors Test Facility, near Idaho Falls for hands on training on the S5G Submarine Reactor Prototype, and then to six months of submarine school in Groton , CT. Will was ordered to San Diego after graduation, for Duty aboard the USS Sablo. The submarine was soon deployed to WESPAC (Western Pacific) and covered much of the Far East. During his tour aboard the Sabalo, LT JG Kafer's duties included Communications Officer, Sonar and Radar Officer, Weapons Officer and Battle Stations Diving Officer. During his tour on the Sabalo, Will qualified as Officer of the Deck, In Port Duty Officer and received his Gold Dolphins signifying his completion as a Qualified Submarine Officer. In November of 1969 Will was promoted to LT and in March of 1970, was transferred to the USS Pintado, a fast attack nuclear submarine at Mare Island Naval Ship Yard as part of the commissioning crew. In November of 1970, Will had completed his four years of required active duty and transferred to the Active Reserves.
On the same day that Will was discharged from active duty, he accepted a job with PG&E. Will was hired by PG&E as one of twelve management employees to form the Diablo Canyon Nuclear Power Plant's operations task force. Initially assigned to work in Eureka, California, the group moved to the San Luis Obispo area in August 1971 to work on the Diablo Canyon site.
The task force was formed to develop the operating department for Diablo Canyon Nuclear Power Plant, and Will's assignment was the "ground floor" for this future project.
Will met Mary in 1969 in San Diego while stationed at Ballast Point, the Sub Base there. Though interrupted by Navy assignments, they eventually reunited and were married at Mission San Luis Obispo in 1975. Will's assignments included developing operating, testing, maintenance, training, emergency preparedness, and admin procedures for the Diablo Canyon Nuclear Power Plant. Will's site responsibilities started as an Engineer and concluded as Assistant Plant Manager. During his fifteen years at the Diablo Canyon site, he earned a Senior Reactor Operator's license under the jurisdiction of the Nuclear Regulatory Commission and also attained his Professional Mechanical Engineer's license from the State of California. He participated in the initial criticality of Unit One In 1984, and later Commercial Operation of the Plant. In 1986 Will was transferred to PG&E Headquarters in San Francisco and worked there as Assistant to the Sr. Vice President of Power Generation, who had responsibilities for all PG&E non-nuclear electric power generation. Will returned to the Nuclear Generation (NPG) Business Unit two years later and spent his final five years with PG&E as Manager responsible for business and finance matters for NPG. Will says his last assignment was the best. The Diablo Canyon Power Plant has set many national records for operating performance and safety. "We showed the Nuclear Industry that High Plant Generation Performance and High Safety Performance could go hand-in- hand." The capital investment and revenue from the plant would have made the plant a Fortune 500 company had it been a standalone company. Will is proud to have been a participant in such an undertaking filled with challenges, hard work, setbacks and finally success. In late 1994 PG&E offered a company- wide early retirement program option that he said was too good to pass up. Will retired January 1995.
During retirement he has volunteered for several non-profits including the American Legion, AARP Tax Aid, Golden Gate Computer Society, and the Marin Chapter of Military Officers Association of
America.
Will's wife Mary is a Registered Nurse and Nurse Practitioner. She has worked for the Veterans' Administration in Los Angles, as a County Health Nurse in San Lis Obispo and Marin Counties.
She has also worked for private medical practices. Her last position was the Director of Student Health Services at Dominican University in San Rafael.
Will joined SIRs in 1998. His sponsor was Tom Wean. Will was Big Sir of Branch 122 in 2003. Will, along with several other Branch 122 members, transferred to Branch 47 in 2015. He is an Honorary Life Member of SIRs. He has been an active member of the Investors Group for about 18 years. Will greatly enjoys the Investors Group and is also an avid hiker with the Thursday hiking group. Will urges all members to participate in at least one SIR activity as this is where friendships are formed and the true enjoyment of the activities is shared among the membership.
In collaboration with Alan Thomas
February 4, 2017