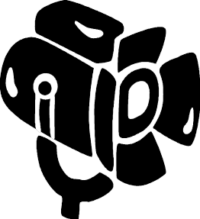 In the Spo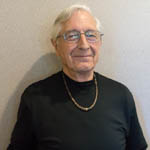 tlight – Pierre Terrier
Spotlight on a SIR
Pierre Terrier
Pierre Terrier was born on March 18, 1938 in Paris, France. At the start of World War II, Pierre was sent to live with his grandmother to her village, Limoges, a community of small farms and
cattle. It was a very rural and poor area. Some homes there have been restored by the British.
Pierre's residency there was primarily to escape the German invasion and he lived there until 1947. He attended elementary school, four grades within one room. Pierre attended this school for three or four years. His grandmother's home, like the others in the ommunity, had no electricity, plumbing or running water. His grandmother spoke the local dialect similar to Catalan, known as an Occident dialect. Pierre's father grew up about eighty miles from this location and spoke a different dialect and French. Pierre returned to Paris in 1947. Pierre's mother had been born in the village and had three sisters and one brother. She followed an older sister to Paris in the mid-thirties and met Pierre's father. They married in 1937.
Pierre started school in Paris at age eight or nine and got a very good education. He finished high school in Paris at age fourteen and got his diploma. He attempted to join the French Air Force at sixteen and passed all tests except the eye exam. Previously, Pierre's father and uncle had been drafted for World War II service. Three years later, Pierre served on a technical apprentice ship and qualified as a tool maker. He took courses in mechanical engineering and drafting at vocational school. He received a diploma as a mechanical draftsman and started work as a draftsman. He worked at ages 17 and 18 with "smelting furnaces."
Pierre was drafted in 1958 into the French Army and shipped to Algeria. He was placed with an artillery unit. He was stationed in Oran near the border with Morocco. All equipment was U. S. military surplus. Pierre served for 27 months and trained on the 108 mm Howitzer, a large and powerful weapon. He was extended from an original obligation of eighteen months. He served on night patrols and weapon firing. He was promoted to corporal and was made an instructor.
He advanced to sergeant and put in ten months on the south side of the Atlas Mountains. The nearby town was a Foreign Legion center. Pierre was discharged in 1960.
Pierre returned to work for three years with different companies. He had learned to speak German and got a job in Hanover, Germany, as a draftsman in 1963. In 1964 his father died and he returned to France. He took over his father's business for a short time as a café owner but soon sold it. He found this venture to be demanding and difficult. Pierre returned to Germany and his immigration papers were stolen in Paris. He was able to get replacement papers while working in Cologne, Germany. Pierre moved to San Francisco in 1965.
He worked as a bus boy for a year at the well-known drive-in restaurant, Ott's Drive-in in the Fisherman's Wharf area. To stay in good condition, he walked home after his shift to his residence in the Sunset District, probably a good 4 – 5 miles. Pierre met his wife Miriam while playing volley ball at the Marina Green. They were married in 1966. They moved to New York City in 1967 and their two sons were born there. He continued with his drafting work. Pierre and his family returned to San Francisco in 1971 as he wanted his sons to go to better schools in the Bay Area. Then in the early stages of computer operations, Pierre learned computer repair and concentrated on this field from that time forward. While he worked with this occupation, Pierre's wife Miriam was an executive assistant at the University of California in San Francisco (UCSF) and was in the administration of student housing.
Pierre bought his first house on 7th Avenue and Kirkham Street in San Francisco's Sunset District.
He and his family moved to Walnut Creek in Contra Costa County in 1992. Pierre's wife retired in 1986 and he retired in 2001. In 2006 they moved to Lafayette and then moved to his current
residence in San Rafael in 2011. Pierre's wife passed away in 2014. Pierre's older son lives in London and his younger son lives in Mill Valley where he has a six year old grandson and two
year old granddaughter.
Pierre joined SIR Branch 47 in 2011 with Will Cline (his neighbor) as his sponsor. Pierre is an avid member of the hiking group and very much enjoys his SIR affiliation.
Statement taken by Alan Thomas