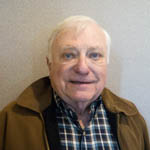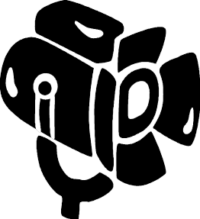 In the Spotlight – Bill Smith
Bill was born in Chicago where his father operated a dental laboratory. His father died when Bill was eight, and he, his mother and younger sister moved to Detroit to be near the rest of the family.
Bill grew up and attended high school there. What seemed to become his two big interests in later life, airplanes and music, were formulated then. He hung out with close friends who liked to listen to music, go to local jazz clubs and make model airplanes. After high school, Bill did not go to college because as he said it, "It pays to be ignorant." Well, read on! He joined the Air Force where he was given an aptitude test which demonstrated his confirmed interest in flying. He went through flight school at age nineteen and received his wings at twenty. Bill then joined the Michigan Air Guard. He was sent to advanced flight schools, one of which provided instruction to fly the F89. Bill remained with the Air Guard for twelve years. While with the Guard, he met his future wife Pat who was a nurse in the Air Guard. They met when Bill helped her change a flat tire. As anyone who knows Bill is aware, he is very much into puns. He always said that Pat married him because he had such a special "air" about him. They were married in 1967.
In 1958, Bill became a pilot for Capital Airlines. At that time, Capital had seasonal layoffs and at that time Bill would fly for Zantop Freight Company. This activity continued until 1961 when Capital merged with United Air Lines. Bill remained employed as a pilot for United until his retirement in 1995. Today, Bill owns a Stearman, a bi-plane he keeps at the Schellville, California Airport. He also has a Harley-Davidson motorcycle. He had a motorcycle in Detroit in his younger days and became interested in motorcycles through some of the other pilots at Schellville who had Harleys, because as he said, "It's just another guy thing."
In 1967 UAL transferred Bill to the West Coast and in 1969 he and Pat moved to their Belvedere home in Marin where they still live. Since retirement, with some urging of his barber of many years, Bill became very active in recreational music circles in Marin. The barber, Tom Beeson, was an acoustic bass player who had toured with Bob Scobie's West Coast jazz band at one time. Tom told Bill to "get a horn" at which point Bill purchased a fluegelhorn, and then a trumpet. The two horns are very similar. Being a "gadget person" as he says, he later purchased a saxophone. Bill plays trumpet in the Las Gallinas Valley Sanitary District Non-Marching Band (aka "Sewerband", of which he is past president), saxophone in the Corte Madera Town Band, and one or the other instruments in various bands in the College of Marin.
Flying and playing horns both take air and apparently Bill did very well with both pursuits. Bill has been a member of Branch 47 of SIRs since 2006.