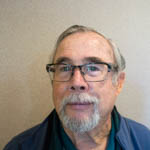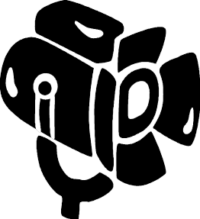 In the Spotlight – Jim Hancock
Jim Hancock was born in Texas in 1940 in a rural area. His school consisted of 125 students intwelve grades. He went to college at Texas A & M. Jim enlisted in the Army which later paid forhis further education under the GI Bill. After settling in the Bay Area, Jim graduated from Golden Gate University with a Bachelor of Arts degree in insurance and went on to obtain a Masters Degree in Business with a focus in management. Jim worked for the AAA for five years in claims and underwriting. He then worked for Firemans Fund in business analysis. On his job, he studied processes for improvements which involved cutting back on printing and forms. He received awards for his innovations.
His military service covered four years as an enlisted man. He served a year and a half at the Presidio of San Francisco. He was ultimately promoted to the rank of Specialist Five, the equivalent to sergeant.
Jim met his wife Marie Ferrari while he was in the Army stationed at the Presidio of San Francisco. They were married in 1965. Jim has a son who is a trial attorney and a daughter who is a Marriage and Family Therapist. He has four grandchildren. He was transferred to Dallas for one year, but managed to get a transfer back to San Francisco. Jim and his wife moved to their present home in 1984. When he returned to the Bay Area, he worked at the Firemans
Fund campus in San Rafael, a short commute to say the least. He retired in 2001. He and his wife Marie spent many summer vacations backpacking in the High Sierra, sleeping on the ground and out of touch with civilization for days at a time. He was also a woodworker, making small pieces of furniture until his vision began to deteriorate. His wife Marie had a career as an x-ray technician, now called a radiologic technologist. She had worked at the Shriners' Hospital in San Francisco and later at St. Luke's, also in the City.
Jim joined Branch 151 of SIR in 2008. He was the Secretary and became Little Sir in 2011 and Big Sir in 2012. He transferred Branch 47 in 2016. Jim has been a hiking leader for second Thursday hikes since 2011. While he was still with Branch 151, he wrote procedures for every job in the branch and ultimately created a manual.
Jim is also an author and has written some captivating stories that he has shared with some of the hikers. He has a dozen novels published on Kindle. Jim is a thinker and his membership is an asset to Branch 47.