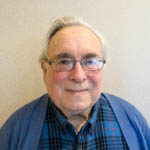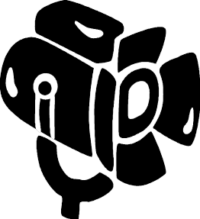 In the Spotlight – Wayne Colyer
Wayne Colyer was born in San Francisco on July 1, 1939. He lived in the Richmond District with his parents, two sisters and a brother. He attended Lafayette Elementary School, Presidio Junior High School and Washington High School.  Upon graduating from San Francisco State College, he had earned a Bachelor of Arts degree in Music and a teaching credential. Wayne taught music in public schools from 1962 to 2015, a total of 53 years.  He worked for all of those years in the Novato Public School System and taught both elementary and middle school music levels.  In addition to teaching in the schools, Wayne also covered other phases of music education and taught private students in woodwind studies, covering clarinet, flute and saxophones.  Many of his students went on to professional music performance in their own right.  Wayne also started teaching private students in 1962 and as the interview was being conducted, he was awaiting the arrival of a student at his home.  He estimates that he has had in excess of 500 private students over this long period. He also estimates that he taught over 30,000 students in the schools.
The third phase of Wayne's musical experience includes performance.  He estimates that he played his first "gigs" at about age 12.  He played in a band as a pre-teen and feels that he was given the early benefit of playing with musicians a little older than he was and was pulled along.  In addition to his first instrument, clarinet, he also started flute around the same age and then phased into the saxophone family with the alto being his favorite horn.  After college, he played in bands on the American President Lines ships.  He joined the American Federation of Musicians in 1962. Many may recall the famous Rio Nido dances at the Russian River in the 1950s and 1960s. Wayne played for those dances with leader Dick Crest, and also backed the show for television personality Dick Stewart in the 1950s.   With a co-owner, he opened in 1965 the Novato Music Center and that business remained a staple of  the music community in Novato until 1983.  Wayne "went on the road" and backed many famous performers over those years. A few names he put out were Milton Berle, Ella Fitzgerald and Frank Sinatra.
[As a side feature, Alan Thomas started playing engagements with Wayne in 1991 and we covered many wedding receptions, dinner dances and parties in the Bay Area until about 2011.  Wayne is incredibly versatile and is able to cover any style or request on gigs without hesitation. What always amazed this writer is that Wayne knew someone in the gathering at 99% of our gigs whether it was in Blackhawk, Atherton, or Sausalito. He attributed that to having had so many students and a multi-decade performance exposure.  Performing with Wayne was always a pleasure].
Wayne moved to Marin County and bought his first house in 1962 (his watershed year). He met his wife Frances at the Recreational Symphony Orchestra in San Francisco.  Fran's career has been in licensed vocational nursing and she is also a violinist who currently performs with the Mill Valley Philharmonic Orchestra.  Wayne has three children and eight grandchildren.
Regarding Wayne's introduction to SIRs, Bill Smith was a saxophone student of Wayne's some years ago. Bill introduced Wayne to Branch 47 and was his sponsor; in turn, Wayne was the sponsor for Alan Thomas.  There are other active musicians within Branch 47. Wayne is still an active woodwind player with the Bohemian Club in San Francisco. He is lead alto sax player with their jazz band. Wayne has also performed with the Bohemian concert band.  Wayne is currently an active member of the College of  Marinn Jazz Ensemble. Wayne still plays for a number of private parties and can be seen occasionally on the bandstand for Branch 47.
We are fortunate to have such a talented member within our membership.