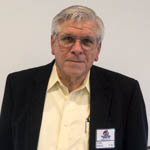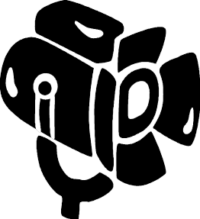 In the Spotlight – Robert Wilson
Bob was born on February 18, 1938 in San Francisco and grew up with his brother and sister in the Parkside District near St. Cecilia's Church. Bob attended elementary school at St. Cecilia's grammar school. He also attended Lincoln High School and graduated with the class of 1955. After graduating from high school, Bob attended the California Maritime Academy and graduated in 1958. The benefits of graduating from the Academy are threefold: a Bachelor of Science degree in Marine Engineering, a license as an engineering officer in the Merchant Marine issued by the United States Coast Guard, and a commission in the United States Naval Reserve as an ensign. Upon graduation from CMA, at the tender age of 20, he was assigned by the Navy to serve on active duty as Assistant Engineering Officer and M and B Division Officer, supervising 75 men aboard the USS Prairie, AD15, stationed in San Diego. Bob's original commitment to the Navy was three years but that was shortened to nine months due to a promise of offshore employment by American President Lines. Upon his release from active duty in the Navy, Bob went to work for American President Lines as Junior Third Assistant Engineer aboard the SS President Taylor, a C4 class cargo ship on the Trans-Pacific run. During his stint with APL, Bob traveled all over the world over a four year period. His last voyage was a round-the-world trip aboard the President Jackson where he served as Second Engineer. He left APL to seek employment ashore in 1962.
As Bob looked for shore-side work in the San Francisco area he was specifically seeking something that would allow him to return to sea from time to time. His brother worked for Otis Elevator Co. and asked Bob to accompany him one evening during some scheduled overtime maintenance work in downtown San Francisco. After Bob's involvement with maritime equipment and machinery at sea, he was intrigued with the complexity and challenge presented by elevator machinery and its control. He was hired by Otis Elevator as a lowly helper in 1962. Elevators of that era were controlled primarily by electro-magnetic relay logic.
As the years rolled on Bob rose from helper to field adjuster, developing, testing and turning over new elevator installations to customers all over the western United States as well as readjusting existing installations to restore them to their original specifications. Working with elevator systems as they evolved over the decades from relay logic with massive carbon contactors into microprocessor and solid-state control never ceased to fascinate him, so much so that he never returned to the sea.
In the early days, many elevators in San Francisco were operated by uniformed elevator operators. We discussed the quasi-military operation of the elevators at the upscale women's store, I. Magnin, on Union Square. All operators were women who wore military-style gray uniforms; there was a chief operator (Starter) who pointed to a waiting elevator with a baton and clicked castanets as a notice to the operator to close the doors and leave the lobby. At the present time, there may still be one or two buildings in San Francisco which have elevator operators but most have long since lost their jobs to automation.
Bob served his local labor union, the International Union of Elevator Constructors, as its president for two years in the late '70s. Bob retired from the elevator industry in 1998 at age 60.
In 1963 Bob bought a home in Woodacre where he lived for twenty years. During this period, he met his wife, Eileen, on the ski slopes at Dodge Ridge and they married in 1977. They live now on Dutch Valley Lane in the Sleepy Hollow area of San Anselmo. Bob's wife had worked in dental claims at the Marine Engineers Beneficial Assn., but they did not meet through this mutual affiliation.
Bob has been active with a Monday golfing foursome, a Tuesday hiking group, for which he maintains a website, and an occasional sail on the Bay on Thursdays with a friend.
Bob's wife suggested that he look into joining SIRs. Bob searched for a SIR branch that maintained an active website. He attended luncheon meetings of two different SIR branches. When he visited Branch 47, he was impressed with the friendliness, camaraderie and welcoming atmosphere of the members and the multitude of activities in which the branch is engaged. Bob joined Branch 47 in June of 2016 and has become an avid hiker along with joining in other pursuits with the branch.