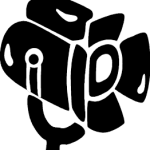 The Spotlight is on    ALAN THOMAS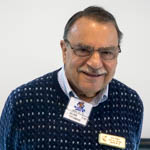 Alan was born on April 7, 1941 in San Francisco and resided with his parents in the Sunset District.  He was an only child.  A maternal great-grandfather, Selig Hyman, was born in Budzen, Germany in 1829.  Selig was one of the founding fathers of Woodland, California, and profited well in providing miners and townspeople with dry goods and mercantile.  Alan's paternal grandmother, Pauline Pacheco, was a direct descendant of the Spanish explorers who traveled with Juan Bautista De Anza in his early exploration of California. Another great-grandfather, Thomas John Thomas, sailed from Angelsey, Wales in 1860 and first settled in Wisconsin, then Chicago and finally San Francisco.  Alan's grandfather survived both the Great Chicago Fire of 1871 and the San Francisco Earthquake and Fire of 1906.
Alan's parents were married in 1937 and bought their home that year. Alan attended Lincoln High School.  He had started piano lessons in 1949 and became a protégé of the Lincoln orchestra teacher since he played in the orchestra.  The teacher, Mr. Martin Pihl, informally taught Alan the fundamentals of playing and improvising popular music. The year 1959 was a watershed year for Alan with regard to music; he was playing in dance bands; he was attending City College of San Francisco as a music major; and at age 18 joined Local Six , the San Francisco local of the American Federation of Musicians. He is now a life member with 57 years.
After completing the requirements at City College, Alan received an Associate of Arts degree in Fine Arts (music) in 1962.  After spending a year at Golden Gate College in a futile attempt as a business major, accounting put his college aspirations on hold when he dropped in February 1963.
On his mother's advice, Alan took the Federal Civil Service Examination and passed it.  On March 11, 1963, he began employment as a Storekeeper GS-3 at a small Federal agency, the Railroad Retirement Board. Without the shelter of a student deferment, Alan knew he would soon be a candidate for the draft.  He beat the draft by a day or two by joining the Army Reserve as a member of the 91st Division then headquartered in the Presidio.  His first drill was on a Thursday evening, November 21, 1963.  The next day, the world tragically changed its course with the assassination of John F. Kennedy.  After Basic Training at Fort Ord, Alan maintained his status in the active Army Reserve.  He served as a company clerk for the first couple of years and then was made an instructor, teaching classes to recruits.  This led to promotions to sergeant E-5 and then staff sergeant E-6.  Alan was honorably discharged from the Army Reserve in October 1969.
After completing active duty training, Alan returned to his civilian job in July 1964.  Due to consolidation of the Railroad Retirement offices to a centralized headquarters in Chicago, Alan transferred to the U. S. Department of Labor in November. He remained with the Labor Department for the next forty years. He held these positions:
Employees Compensation: Mail and File clerk, GS-3 and GS-4 Employment and Training Administration:  Contract and Fiscal Control Clerk, GS-5 and GS-6 Career Ladder position, Federal Representative, GS-5 – GS-12; travel assignments included Marin, Merced and Butte Counties and American Samoa and rural Nevada.
After ten years as a monitor for oversight of employment and training funds, Alan was transferred to the Office of Foreign Labor Certification.  This unit was set up to monitor the legality of positions that employers earmarked to fill vacancies with foreign (alien) workers.
Administering the H1-B visa program was one segment of the job that has the most familiarity with the public. Toward the end of his career, Alan became the Team Leader of the unit and monitored the work of foreign labor specialists.  This position carried a GS-13 grade.  He was the coordinator between the reviewing staff and the Certifying Officer, the overall chief of the unit. Alan was frequently the Department of Labor spokesperson at seminars attended by 250 or more immigration attorneys. Like performing on the piano, he considered it to be just another facet of performance.  Alan retired on April 2, 2004 with 41 years of Federal government service.
In addition to an active and sometimes demanding career with the Federal government, Alan maintained a steady and conscientious avocational career as a weekend pianist. Alan joined a band in 1962 and remained its pianist until 1977.  Due to the bandleader's Italian (actually Sicilian) last name, the band played for several years for many Italian wedding receptions in San Francisco.  In addition, he played for dinner dances, house parties, fashion shows and an occasional memorial service. He also joined the stable of pianists at the Corte Madera Nordstrom store and played there 1988 – 1996.  Nordstrom pianists were in demand and although there were seven in this position, there was no lack of outside work for any of us.  Alan considers this period to have been his golden era for commercial music.
Alan met Wayne Colyer through gigs.  Wayne is a woodwind player par excellence and he and Alan worked commercial gigs from 1991 to about 2011.  Along the way, Wayne told Alan about SIRs since he is a Branch 47 member.  In 2009, Wayne sponsored Alan's membership in Branch 47; for this, Alan is grateful to Wayne.
Alan met Barbara Bestrom at the Ambassadors in 1972, a singles group that was affiliated with Calvary Presbyterian Church in San Francisco. Alan and Barbara got married at Calvary in 1976.  Motivated by Barbara's urging, Alan enrolled as an external degree candidate at Upper Iowa University at Fayette, Iowa, and embarked on a seven year course to complete college by correspondence. During this period, 1975 – 1982, Alan bought his first house, married Barbara, and became a father to daughter Kimberly in 1979.  In July 1982, Alan was awarded his Bachelor of Arts degree in Public Administration.
With her own journeys to the University of Oregon, meeting her English husband in Thailand and getting married in England, Kimberly now lives in Fairfax, ten minutes from her parents' home. Kim and her husband Mark have two children, Cooper age six and Piper, age four. Alan and Barbara see their grandchildren frequently.  In fact, when they all came over from England in 2012, they lived with us for two years.  This enabled them to purchase their own home and the experience with all of us under one roof was memorable, challenging, bonding and heartfelt.
Allan has been retired since 2004 and Barbara has been retired from the UCSF Chemistry laboratory since 2009.  The years since retirement have gone by very quickly and we get out and enjoy like to the fullest as much as possible.  Life is good. 10/3/2016