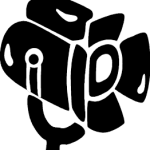 In the Spotlight – Richie Guetter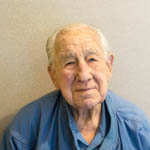 Richie's Marin roots go way back.  His great-grandfather deserted the German Army in 1890 and settled in settled in Larkspur.  Richie grew up on Cane Street next to the famous Larkspur Rose Bowl, the largest open-air dance floor in the world in the 30s and 40s.  At age ten from his hidden backyard tree house, Richie watched thousands of couples dance to Count Basie, Tommy Dorsey and Harry James.  Some stole drinks and kisses on the Guetters' chaise below.
Richie graduated from Tamalpais High School in 1942.  World War II was on.  Richie signed up for the Marchant Marine, but the Army draft board had first dibs and sent him to boot camp in Texas.  He heard paratroopers made more money – $125 a month compared to $50.00 – and he signed up. Richie was ½ inch too short and four pounds too light – but athletic.  Four years of high school football, baseball and pole-vaulting tipped the scales.
Three years of jumping from planes over enemy-held islands in the Pacific followed.  Eighteen paratroopers to a small plane, they flew in low and dropped over New Guinea, Corregidor and the Philippines.  Their job:  To cut down Japanese troops and clear the beaches for General MacArthur's Shock Troops.  Richie didn't like MacArthur.  He'd shout: "We've got 'em against the wall.  You men are going in first because you're expendable." The "expendable" paratroopers had the most hazardous duty in the Army.  One out of three was killed.  By age 22, Richie had a Bronze Star, had been shot and saw too many buddies cut down around him.
Richie's father died just before he returned home in 1945.  His dad had always said:  "Join the Carpenters' Union.  There isn't a house built that doesn't need a roof.  You'll always have a job."
Richie joined the Union the next year, and specialized in roof framing and stairs for the next forty years.  He worked on 22 homes in Kent Woodlands, several Eichlers (not his favorites – too flat), and a Frank Lloyd Wright (looked great but he wouldn't want to live in one).  Long spiral staircases from Tiburon to San Francisco were Richie's work, including one in his Madrone Canyon home in Larkspur.  Between carpentry jobs, he taught dancing at Arthur Murray's studio in San Rafael, Lindy Hops and fox trots he had observed many years before in the tree-house overlooking the Rose Bowl.
At age 24, Richie married and had a son.  He now has a lady friend of the past 30 years.  Richie passed his recent driving test with congratulations—his license has been renewed until he is 98.  He moved to the Redwoods in 2001 after waiting two years for his apartment to become available.  On his living arrangement he says: "I like the location – near Safeway, my friends, and the parking lot.  I like to see the people walking by and the garden right outside." His stunning burnt-orange rose bush is worth a look—beyond beautiful!
Richie is a regular at Whistlestop's Jackson Café and the American Legion Hall in Larkspur. Sharing his history with old buddies, he is the only paratrooper left.  A hometown hero loved by all, SIR Branch 47 is proud to count Richie Guetter in its membership.
By Alan Thomas