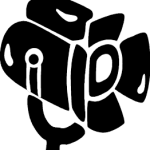 THE SPOTLIGHT
IS ON
BONG K LEE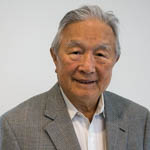 Bong K. Lee is one of Branch 47's newest members.  He likes to be called "Lee" as his first name.  Lee's membership was sponsored by Norm Jensen.  Lee is happy to be a member of Branch 47 of SIRs and has quite a story to tell.
Lee was born in 1937 in Sariwon, province of North Korea.  Lee's father was a medical doctor and graduated from a full four years school of medicine when his Japanese supervisor and colleagues were  two year technical school graduates at the time.
Lee was 13 in 1950 at the time he and his family evacuated from the port city of Hamhung on board U.S.  Marine LST ship.  His crossing on the water was on rough seas with freezing conditions.  In the southern port city of Pusan, South Korea, Lee and his family slept on concrete floor of a theater for a few days before moving to a small room which eight persons shared.
Prior to their escape, Lee's father had been incarcerated for his refusal to join the Communist party.  His life was spared because he had known a Soviet surgeon and had performed surgeries on Russian soldiers.  Lee's father was able to open an ENT clinic with the help of his alumni doctors.  This was a successful venture for him.  Based on his father's good fortune, Lee was able to attend university in Seoul in later years.
Although Lee and his family were safe in Pusan where they settled, they then embarked on conditions of.  Lee's mother sold candy and cigarettes in order for them to survive. His father joined the South Korean military as surgeon but his pay paid for his meals and transportation. Lee was not able to attend school during this challenging time. Later Lee worked and lived on the Marine air base about 100 miles from his parents' location.  He was able to sustain himself at this point.
Lee embarked on writing which was widely circulated at the Maine base but he did not earn money from it then. Through an unusual set of circumstances, Lee came to the United States in 1961.  A friend who was an Army sergeant major in the Marine air base  had an uncle in the United States who owned a coal mine in Pennsylvania.  He was impressed with Lee's writing and sponsored Lee's entry into the United States. This man gave Lee a letter at this time pledging his financial support if he became a public liability.
Lee obtained a multi-disciplinary education and went to four universities starting in Seoul, then New York City (Columbia University), Baltimore (Johns Hopkins) and in England (University of Sheffield). He ultimately ended up with a PhD with a focus in economics and finance.  He spent twenty years in developing countries working for the Asian Development Bank, the United Nations and the Ford Foundation on their economic development programs in India as well as China and Indonesia.  He also worked for fifteen years in various jobs including teaching at universities and for the U. S. government.
Lee has written a book entitled: "The Unfinished War: Korea." It is about his family's struggle during the war and the origin of the war.  He is grateful for U.S. intervention  in Korea  but General Douglas MacArthur is his hero.  If President Harry Truman supported this military genius with a disobedient streak, the French would have defeated Ho Chee Min in North Vietnam and obviated the Vietnam War.
Lee's first home was in San Rafael in the Peacock Gap area.  He has been in his current home for eleven years and it is a beautiful home near the Meadow Club in Fairfax overlooking the hills.
Interviewing Lee was a pleasure and his membership with Branch 47 is a very positive asset. He has had a challenging, rich and fulfilling life.
Alan Thomas 7/20/2016