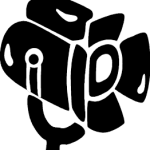 THE SPOTLIGHT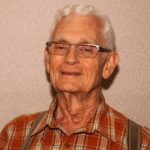 IS ON
CHARLES CAVINESS
Charles Caviness had three different business careers. The first was in international business. Then came work with a non-profit. The third was as a Financial Consultant (Stockbroker) and Certified Financial Planner in the investment business. He was in that field for thirty years until his retirement.
He was born May 31, 1932 in Memphis, Tennessee, and grew up there, attending public schools in the city. In high school, he was in the Junior ROTC program. He was motivated by his war hero instructor, who thought all able bodied young men should give some service to their country. As a result, he joined the U.S. Air Force Reserves in April 1950, two months before high school graduation and just before the onset of the the Korean War. Knowing that he would soon be called up for active duty, he enrolled in Rhodes College and managed to finish one semester before his reserve unit was put on active duty. As long as possible, he continued taking evening courses at the University of Tennessee. Eventually his aptitude and attitude about education resulted in being assigned to A.F. Financial School in Denver. On completing that school, he hoped to be sent overseas, but instead was returned to his old unit. He then served out his military career without any real high spots, just doing his duty.
When his tour was completed, he enrolled in Principia College in Elsah, IL, near St. Louis, where he majored in Economics and earned a B.A. Degree in 1956.
He had long had an interest in seeing the world, an urging not satisfied by the Air Force. He took a job as overseas representative for Signode Steel of Chicago, makers of steel strapping. That lasted from 1956-61. His territory spanned from Hawaii through the Far East, the Middle East and to Greece. These were the days before jet airliners, and such long distance traveling by air was slow, with bone jarring vibrations and noisy engines. Places like Dubai were still backwaters with single runways and no terminals. There were many adventures those days in place like Borneo, Saudi Arabia, and Iraq. He never thought he was in dangerous situations, as he found that Muslims had a tradition of caring for the safety and comfort of visitors. However, in 1958, he left Baghdad for Brussels for an overnight stop en route to Chicago. At breakfast in Brussels, the morning after he left Baghdad, he looked at the morning Herald Tribune. On the front page were the pictures of various travelers he had seen often while staying at the Baghdad Hotel. A few hours after he had left the hotel, a revolutionary gang rounded up all foreigners; took them to the outskirts of town and executed them with knives.
From 1961-66, he worked for Borg Warner International. He was their international sales manager for Norge home appliances. At the age of 35, he was recruited to become the International Operations Manager for Hesston Corp, the leading manufacturer of windrowers and other agricultural equipment.
Charles had long been an active member of the Christian Science Church. In 1968, he took a leap of faith and moved from Chicago to be the West Coast Advertising Manager for the Christian Science Monitor, the highly regarded newspaper that is church sponsored. He stayed in that position for seven years, living first in Corte Madera and then moving in 1973 to his present home in Tiburon.
In 1975, he joined Davis-Skaggs, a firm of brokers, that later merged into Smith-Barney. He first worked as a customers man and later became a Certified Financial Planner. One of his early favorite stocks that he had trouble getting his customers to buy was Berkshire- Hathaway. It was too expensive. Years later many clients gave him a hard time for not encouraging them to buy more. He retired from Smith-Barney in 2005.
While attending church back in Chicago, he had met Joan Gallicchio. She was a native of Winnetka, graduate of New Trier High School, Wellesley University and had an MS from Northwestern University. She was an early example of today's common highpowered business women. She traveled extensively for a small consulting firm doing operational analysis and computer studies. Charles recalls waiting at Midway Airport on Friday nights for his girlfriend to fly home, standing in line with the many wives waiting for husbands. He and Joan were married on May 30, 1959, and are looking forward to celebrating their 57th Anniversary this year.
They have three children: John (54) is a graduate of UC Santa Cruz and San Diego law school and now an international tax attorney for Caterpillar Tractor in Peoria, IL, married to Sabrina Yu and they have two sons; Doug (52) has an MBA from UC Davis and does business development in the computer software field. He lives in San Rafael, is married to Chloe Berta and has three children; Ann (50) has a BA from Mt. Holyoke College and has pursued a spiritual life since college. She lived in a Hindu Ashram in India for 5 years before ill health caused her to return. With health now restored, she is ready for a new direction in life.
Charles and Joan have made an overseas trip each year in recent times, and have seen much of the world. They are just back from an Australia-New Zealand trip. Previous trips have been to Japan, China, India, Arabian Peninsula, Soviet Union, Uzbekistan and Georgia, and several trips around Europe. They took relief supplies in to the Soviet Union in 1984 for Soviet Jews in desperate straits while seeking to emigrate. That trip led to service on the board of the Bay Area Council for Soviet Jews for a number of years. He has been on the board of the False Memory Syndrome Foundation for 23 years. He takes satisfaction in knowing that both these organizations have been successful and have made a big difference.
In retirement he is desperately trying to learn to play golf better, and is appreciative of the tolerance of his SIR Golf Group for putting up with his poor playing. He also likes reading, gardening and biking. He remains an active church member and continues to serve on non-profit boards.
Pete Petrofsky and Ron Kosciusko 7/11/2016