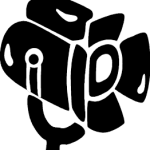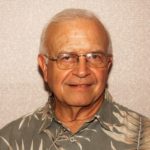 THE SPOTLIGHT
IS ON
JOEL TOSTE
Since interviewing Joel Toste, I think of him as the traveling music man of Branch #47. No, not like the smooth talking traveling instrument salesman of Broadway musical fame, but the versatile semi-professional musician and band leader who likes to travel the world in retirement.
Joel was born August 1, 1947 in Hayward, and grew up in Newark in the house where his mother was born. His father was an immigrant farmer from the Portuguese Azores, but like all farmers he was a hard worker and versatile mechanic.
He became a boiler engineer for many years for the FMC Corp. until retirement. He enjoyed getting his $102 Social Security check for over twenty years (no C.O.L. Adjustment in those days).
Joel's parents were married in 1929, at the start of the last depression. Joel was their only child, and a slight surprise after eighteen years of marriage.
He attended the then new Newark High School, and was heavily involved in their band and music programs. He learned to play flute, clarinet, saxophone, and piano. His youthful ambition was to become a professional musician or music teacher. Toward that end, he enrolled at San Francisco State College, with music as his intended major.
The Draft Board was nearing his number during his junior year. So he joined the Army Reserve as a member of the 91st Division Band at Fort Baker. After basic training at Ft. Ord, he was sent back to the 91st Band, and remained with them as a reservist from 1969-1991. During this period he was often temporarily attached to the 6th Army Band at the Presidio for special occasions. And he played with that band when it toured Alaska. On the occasion of a re-enactment of a 1916 joint concert of the visiting John Phillips Souza Army Band and the San Francisco Symphony Orchestra, he was part of the new "Souza Band." Keith Brion, who impersonates John Philip Souza, conducted the 6th Army Band for this concert. This was the closest Joel ever got to playing for the Symphony.
When he was released from active duty, he returned to San Francisco State. After a practical assessment of the probabilities of success as a professional musician, he switched to accounting as a major. He obtained his accounting degree in 1972.
Out of college, he went to work in Oakland for the State Board of Equalization. Over the years, he progressed from field auditing small businesses (like repair shops and bars) to auditing very large organizations, such as hospitals. Then on to reviewing the audits performed by other auditors, and ultimately as Asst. Principal Tax Auditor. After 32 years there, he retired in 2004.The State Board of Equalization covers business and sales taxes, and not income taxes. Income taxes can be pretty complicated, so Joel has his prepared by a professional service.
He has been involved with many bands other than the Army over the years. He is the longtime leader of the Hal Urquhart Memorial Community Band in Oakland. For a year or two he was conductor for the Golden Gate Brass Band, until his travels were conflicting with playing dates. He is also flute and clarinet soloist at services for St. Isabella's Church in Terra Linda.
He lived in San Francisco from college to 1972, and then moved to Alameda, and finally to San Rafael in 1995. While in Alameda, he and some twenty Dixieland band buddies took an annual delta houseboat trip. On the Columbus Day weekend in 1992, the sleeping arrangements were that couples got the two bedrooms, while singles were in bunk beds off the corridor. Carol is not a musician, but loves to dance to Dixieland music. She came on the trip to dance. He met Carol when she drew the upper bunk to his lower. They have been together since then.
He and Carol have traveled extensively since he retired. In February they toured Cambodia, Laos, Vietnam and Thailand. In the Angkor Wat region they visited about ten temples a day, using hired (Tuk-Tuk) motorbike guides. They have been to Guatemala, Honduras, Belize and San Salvador on another trip. Last October, they were on the last Atlantic crossing of the QEII from New York to Southampton for a trip to England. Last May it was to Russia, and a riverboat cruise from Moscow to St. Petersburg. They have also been to Egypt. They plan to go back to London next month. Last November they took a riverboat cruise on the Danube from Nuremberg to Budapest.
At the Branch lunch, Bill Kirschbaum asked for some travel experience stories. Here is Joel's. On a cruise around South America on the liner Amsterdamm, they left Buenos Aires and headed for the Falkland Islands. They encountered a storm, the night before arrival at Port Stanley, that had waves splashing windows on the clubhouse some seven decks above waterline. It calmed in the morning, and they went ashore for a tour. As the day went on the wind picked up. They were in a shop just before it was time to catch a boat back to the ship. The shopkeeper looked out the window and said the boats were turning back due to rough waves, and later the Amsterdamm pulled out of the unprotected harbor, stranding some thousand people on shore. They jestingly asked the shopkeeper if he had a spare bed. He astonished them by inviting them to dinner and to stay at his house that night, while all the other passengers were herded to the local Armory to sleep on the floor. The ship returned the next day to pick them all up, but only one couple considered it to be a happy experience.
Music played a part in getting him to join Branch 47. He was at the annual local "Sewer Band" concert last May, and happened to be sitting next to Roger Pease. They struck up a conversation, and Roger learned he was retired and invited him to the next lunch. Being friendly and talking to men who look like they might be retired is a great way to get new members. By the way, Joel has brought in Peter Kerner as a new member.
Pete Petrofsky and Ron Kosciusko 7/11/2016