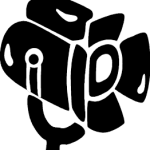 THE SPOTLIGHT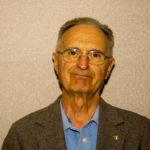 IS ON
LON SYKES
Imagine the situation you would be in, if  twenty-three years after college you would have to take an examination covering all that you had learned in college, plus the results of all the research and discoveries made during those 23 years. And your desired career and family's future depended on passing that test. Hold on now, we are a bit ahead of ourself on this story. So back to the beginning.
Lon Sykes was born in1935 in McKeesport, PA, just south of Pittsburgh. His father completed ten years of school and was trained as a metallurgical chemist by US Steel, where he worked for 50 years. Lon is the third of four children. His late brother retired to Florida after a career with Bell Telephone. An older sister died in Houston and a younger sister lives in Meadville, PA.
After 8th grade in school, the local education system required students to choose between an Academic or Occupational Program for high school. Lon chose Occupational with the plan to become a carpenter. Soon after starting there, a perceptive and wise teacher told him that he really belonged in the Academic program and he is still thankful that he followed the good advice.
On graduating from high school he enrolled at the University of Pittsburgh, with the plan to become a geography teacher. He worked the next summer in a Drugstore, and found the pharmacy work fascinating, leading to a switch to the Pharmacy School in the fall. He graduated with a BS in Pharmacy in 1959.
You may recall that the draft was still in effect at that time, with no certainty that newly learned pharmacy skills would be used by the Army. An opportunity to be a pharmacy officer in a uniformed service other than the Army arose, and Lon applied and was accepted for one of seven Pharmacy Residencies in the U.S. Public Health Service. USPHS hospitals at the time were primarily charged with serving the health needs of merchant seamen, Coast Guard, and American Indians). He served first at the Boston Marine Hospital, and rotated around places like Savannah GA and Claremore OK. When the Medical Officer in Charge of the hospital in Boston was transferred to San Francisco to be Chief Administrator of the Marine Hospital in the Presidio, he asked Lon to join him as assistant. While there, he was sent to U.C. Berkeley full time, and obtained a MPH in Health Administration in 1969.
During this period he was in charge of the hospital's ambulatory care programs and was often sent on short-term special assignments and consulting jobs at other system hospitals. One notable assignment was to lead a team charged with the health care of 500 Los Angeles black children sent to Camp Roberts for the summer following the Watt's Riot. He retired from the USPHS after 23 years service, when they were reorganized in 1982, and closed the Presidio Marine Hospital.
That "retirement" in 1982 is what led to the first paragraph. Now out of a good job, and six children still in school, he decided to go back to being a pharmacist, but first had to pass the state license examination. He got a stack of the latest pharmacology textbooks from UCSF and studied them for six hours a day for six months to get ready for the two-day 16-hour exam. PASSED!!!!
He started part-time at the old Ross Hospital and part-time at Kaiser. Then to full-time in Inpatient Pharmacy at Kaiser in Terra Linda, which is just two blocks from home. Working at Kaiser felt very comfortable to him, as their comprehensive health care plan was a similar environment to that at the old USPHS system. Ultimately he retired from Kaiser in 2000.
While at the Boston Marine, he fell in love with a hematology technician, Ann Noel. He married her in 1961, following a nine-month courtship by correspondence from the Oklahoma Indian reservation. He visited her twice by train, and drove back for the wedding. After Oklahoma and assignments back in Boston and Savannah, they moved to their present house in Terra Linda. They have six children. Janine formerly an accountant with Fireman's Fund now works for the city of Petaluma. Paul lives in Portland OR, making custom furniture. Gregory works in the office of the U.C. President's office in Berkeley. Laura works as an editor for the legal firm Brayton & Purcell. Daniel supervises for East Bay Parks and Recreation Karen is a homemaker with two children. All together they have eleven grandchildren.
While in high school, and then at Pitt, he was a trombonist in the marching band. He still plays a lot of trombone, having joined the locally famous Las Gallinas Sanitary District Non-Marching Band in 1972, and is still with them. On the second Wednesday of every month he is with the Ray Simpson Big Band, as they put on a free public concert of 1940's-50's music at the Corte Madera Recreation Center, that you are invited to attend.
For many years he was an active member and officer of the Antique Auto Club of America, driving around in his 1932 Chevrolet sedan. He got interested in model trains about ten years ago and built an extensive room-filling layout, that is now mostly used to entertain visiting grandchildren.
His current main interest is Genealogy, and vacation trips are often planned around tracing family history. This has turned up many a lost cousin, and found old Strasser family farms in Pennsylvania that are almost unchanged over five generations of use.
You will never hear this modest fellow "tooting his own horn" about his life achievements, but you can hear him tooting a mighty fine horn if you go to one of those Corte Madera Rec Center concerts.
Pete Petrofsky and Ron Kosciusko 7/26/2016