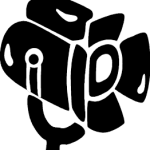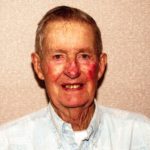 THE SPOTLIGHT
IS ON
NEIL BURTON
Neil was born in Claremont, CA in 1931, at the height of the depression. With money in very short supply, he lived with his parents at his grandmother's big house, along with the boarders she took in for income. Then he moved to San Marino for four years and again to Los Angeles for several more years during the war. He remembers barrage balloons flying and blackout curtains from that time. Then back to San Marino and attending So. Pasadena HS. There, he and his buddies had cars; his a '34 Oldsmobile. One Easter his group of fifteen teenage guys rented a house at Laguna Beach for a week. Really good times!! Got his '34 Olds stuck in the sand as the tide came in and it took most of the fifteen to save it from the surf.
In high school, he was an active athlete playing varsity football, boxing, and shot put on the track team. He had hoped to go to Dartmouth College, but his parents could not afford this. Rutgers offered him a football scholarship. He thinks this was partly because they wanted some California diversity in the student body. He studied civil engineering for two years. Then slipping grades resulted in loss of scholarship.
He and a buddy from California decided to hitchhike home by way of Florida. In Charleston SC, the police picked him up for vagrancy, but let him go after a night in the pokey. In Daytona Beach, they earned good pocket money collecting return deposit bottles on the beach.
Back in California, he transferred to Cal Berkeley in 1951, where he could afford the zero tuition and $19 registration fee. He switched to mechanical engineering, and graduated with BSME degree in Jan. 1954.
In the summer of 1953, he and the hitchhiking buddy went to Europe. They bought two used motorcycle from soldiers being rotated home, and toured around Paris, France, the Swiss Alps, Northern Italy, Austria and Germany. In then-occupied Vienna, they socialized with Russian troops, and learned to appreciate some pretty rough vodka.
Returning to the US he rode his motorcycle, a BSA 500cc, back to California.  That was the end of a wonderful 3 month summer jaunt.
At Berkeley, he had joined Air Force ROTC. After graduation and commission, he went to flight school and got his wings at Bryant AFB TX. He was offered a chance to go to gunnery school to become a fighter pilot, if he signed up for an additional year. He declined, and was posted to fly C-119 "flying boxcars" out of Ardmore AFB OK for two years.
In Ardmore, he and his wife bought their first home for $7,000, and had a baby girl. When he got out in 1957, they moved back to a house in Oakland, then Belvedere until 1961 and Kentfield since then in a big old brown shingled house. He got a job as Clerk of the Works for the contractor, Louis Dunn, building the Kodak Building near Aquatic Park in SF. On completion, he went into Dunn's office as an Estimator for three years.
Then he worked for the contractor Weisenberg for a few years, and concurrently obtained a contractor's license from the state. He started his own business in 1963, building custom homes at first, and then small public works in Marin.
One notable job was a remodel of the old county courthouse in San Rafael. When deceased member of Branch #47 Sam Gardiner was appointed judge, he researched old laws and found that newly appointed judges were entitled to their own courtroom. The County satisfied him by agreeing to split the large courtroom into two courtrooms. He also remodeled the chambers for Judge Harold Haley, who was later killed in the infamous kidnap shootout. Neil really liked working for these two judges.
He later remodeled sewage treatment plants in San Rafael and Mill Valley. A notable job was construction of the first tertiary sewage treatment plant in California, built near the top of Mt. Tamalpais for the Air Force station up there.
He finally retired in 2003. His first wife, Jane, died in 1972, leaving him with three daughters; Elizabeth, Anne, and Molly. His second wife Mimi had been a social friend since 1967. She had been divorced after having three children; Harvey, Anne, and Caren. She married Neil in 1974.
Life with Mimi, to a considerable extent, revolves around bird watching. They are both members of the Audubon Society, where Mimi chairs their annual Mother's Day BBQ fund-raiser at Audubon Canyon Ranch.
They have traveled extensively to see birds around the world. The Bering Straits. Costa Rica, Russia, the Galapagos, Africa, Caribbean and Baltic Seas have all been bird watching destinations.
Many of these trips were small ship cruises with Lindblad Expeditions. Neil says the most memorable birds were the Steller Sea Eagles in Kamkatchka, Russia.
They are also quite active in St, John's Episcopal Church in Ross, where Neil has sung in the choir for 42 years and acts as handy man for maintenance, while Mimi is Head Usher.
At home, Mimi is an avid gardener with a very green thumb and Neil is the cleanup crew.
Pete Petrofsky and Ron Kosciusko 7/11/2016