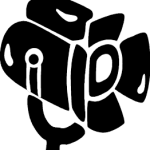 THE SPOTLIGHT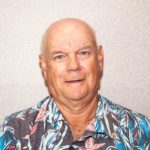 IS ON
AL SPRINGSTEAD
Al Springstead was born June 19, 1947 in Suffern, New York. He has little memory of Suffern as the family left there in 1955 and moved to San Rafael. Except for military service he has been in San Rafael ever since then.
At San Rafael High School, Al says he was not a great scholar, and struggled to get his diploma in 1966. He is a pretty big guy, so I thought he might have played football. But he was not interested in being knocked about in that rough sport. The only thing special about his high school years was his sweetheart Arlene, two classes behind him. They will soon be celebrating the 48th anniversary of their marriage on November 23, 1968.
The closest Al has ever been to trouble with authorities was in July 1961. Readers may recall a fire in the San Rafael Hill railroad tunnel, in which a fireman died when the tunnel collapsed below his fire engine. The fire had been started by two boys using an improvised  torch to light the way through the tunnel shortcut on the way home. Al knew, but was not  friendly with the boys. One of the boys was caught by the police, and told them his name was Al Springstead. Later the police came to Al's house, and he was able to prove that he had been fishing all day..
Shortly after high school, Al was drafted for Army service. After basic training, he was shipped to Vietnam, assigned to the 3rd Battalion, of the 6th Field Artillery. At first he was an ammunition bearer behind the big guns. Then, his Commanding Officer solved a manpower problem in the mess hall by making him a cook. He has done little cooking since then. An exception is that he cooks for the annual barbecue of the Golden Gate Computer Society.
His service in Vietnam was relatively uneventful. The only time he felt he might be in a dangerous situation was during the famous "Tet Offensive". The Viet Cong cut off the supply roads, and his unit was isolated for three days until relief arrived.
Back home after the war, He and Arlene moved into an apartment in her father's house on G Street. Her father, Joe Cox, is a retired contractor, still living in the house he built for himself in 1951, on a plot of land that formerly had been part of the extensive Bradford Mansion estate built in 1860. The three story Bradford Mansion is currently being rehabilitated to provide five apartments, after a recent fire destroyed earlier apartments.
Out of the Army, Al took a job as shipping clerk in a San Francisco firm selling Putnam mutual funds. Two years later he switched to a similar job at Unimark Insurance in Novato. Then he took a civil service exam and got a position with the US Postal Service in Mill Valley. He has worked there in both the back room and in delivering parcel post, until his retirement.
Al is a very affable fellow, and great club joiner. Beyond SIR Branch #47, he is Secretary of the Odd Fellows, Treasurer of the Rebekahs, member of the Marin Rod and Gun Club, member of the San Rafael Goldenaires, and member of the Golden Gate Computer Society. At a meeting of the latter, he was encouraged to join us, sponsored by Steve Swaab
His favorite activities are card playing, fishing and "fiddling" with his computer. At one time he was a very good bowler, but retired while ahead when his travel team won the league championship. He fishes in a lot of different places, but his favorite spots are isolated ponds in West Marin.
Pete Petrofsky and Ron Kosciusko 7/11/2016