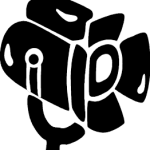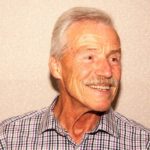 THE SPOTLIGHT
IS ON
Norbert Hudobnik
Leoben is a town of about 48,000 people in the center of Austria. It is a coal mining and industrial area, noted for production of high quality steel rails. Having numerous medieval buildings and being surrounded by alpine mountains, it is a picturesque place.
No, this is not a travelogue; just the March 22, 1936 birthplace of Norbert Hudobnik. His father labored in the coal mines and steel mill. His family of five lived in a two-room apartment. His secondary schooling was not in the Gymnasium, preparing for college, but in a technical school that taught him the trade of auto mechanic.
There were no organized team sports in school like we have in Marin, but he played soccer and volleyball and bicycling. One bicycle trip vacation with his father covered 2,000 km around Austria, including 12% grade climbs over snow covered passes in the highest mountains. ( For those not familiar with how steep this was, Waldo Grade is only 8%)
He also enjoyed hiking and the national sport of skiing. On graduating from school, job prospects in Austria were not good at the time. He decided he wanted to come to the USA, but obtaining a visa to the US was a very slow and uncertain process. He heard it was easier to get a US visa from either Canada or Australia, and opted to go to Australia at the age of 20.
Starting in Adelaide, SA in May 1955, he quickly got a job as an auto mechanic. Then he found that he was being paid apprentice wages because he was not yet 21. So for better pay he took whatever work he could find – mail driver, coal miner, factory worker. Then he went off to a bush town where they needed a journeyman mechanic and ignored that wage law. One notable assignment took him to Alice Springs in the Red(hot) Center of the great Australian desert, where the daily temperature averaged 115 degrees.
One holiday, he decided to visit friends in NSW. He made the 500 mile trip on his motorcycle, with his bag slung over his back. At about 450 miles he spotted a black cat in the center of the road ahead. Assuming the cat would move, he aimed straight at the cat. As expected, the cat jumped in time. But in focusing on the cat he had failed to notice the sharpness of a curve beyond. He skidded and crashed, going over the edge. His injuries were luckily non-fatal.
In 1959, he was able to get a US visa based on a five-year contract as mechanic with the SF Volkswagen dealer Reynolds & Johnson on Van Ness. When his contract was completed, he and a partner opened their own repair shop around the corner with the name Precision Volkswagen Repair. After a visit from a VW attorney, it was renamed Precision Repair.
This business was quite successful, but in 1996 the landlord raised the rent so much it was no longer feasible to continue. Thus Norbert decided to retire at age 60.
In his early years in SF, he frequented the Ratskeller under California Hall, a German Club, where dances were held on Saturday nights.. There he met Maria. She was born in San Francisco, daughter of a German baker. They got married in February. They first lived in a flat on Taraval St; then moved to a house on the hill in San Anselmo, and finally to Terra Linda in 1971. Their son Dieter was born in 1963. He is now manager of a Levitronix Pump agency in Chandler, AZ. Daughter Danika was born in 1968. She now lives in Livermore and works for Paychex. Dieter has three children and Danika two.
He much likes the High Sierra country. While his skiing days are over, he still likes hiking. He has nearly completely encircled Lake Tahoe on trails, but not in one hike. He went to a big RV show last month. While he did not care for the big motor homes one drives, he might decide to buy a travel trailer to pull with his pickup for camping trips.
Norbert is active with the Branch 47 bowling group. He also enjoys carpentry and handyman jobs. The latter included a beautiful new kitchen. He was a pretty good artist (paintings) in his younger days.
Pete Petrofsky 7/11/2016 and Ron Kosciusko 8/4/2016