THE SPOTLIGHT IS ON BIL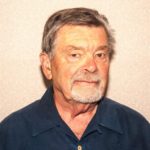 L DONNELLY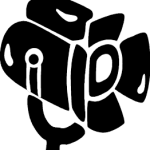 Selling has been my life career.  I have never sold a product I did not believe in or that the customer did not need!  This philosophy of selling encouraged me to continue after retirement with SIRS.  I believe in this group and try to sell it to other retired men inactive, bored, or have the need for social interactions lost since employment.  With this in mind, I hope I have contributed to branch 47?
When my friends entered college with career goals of medicine, engineering, teaching etc; I was at a loss having no such goals or idea what I wanted to do.
In my junior year of college, I was tested to determine just where I should place my emphasis.  The results indicated I was good at every thing, and not bad at anything! Wow!  No help indeed!  A jack of  all trades & master of none!  Thus, I became a salesman!
I was a "depression baby, the youngest of four many years older & pretty much grew up on my own.  Raised in the Mesabi Iron Range of NE Minnesota, the small company owned towns, company owned housing & company owned stores, were all made up of immigrants from all over Europe who flocked to the iron mines for the jobs offered.
My dad was no different, however, he was a Penn State graduate engineer and spoke perfect English.  My mother, a Carlton College graduate, constantly corrected my vocabulary of "dis, dat, dose, & dem" words learned from my friends parented with a foreign language spoken at home.
My education consisted of high school, junior college, Macalester College & graduating from the University of Minnesota in the humanities.
Two years in the US Army was a "serendipity" for me!  Trained as a finance clerk, I oversaw the payroll records of a battalion & was able to experience all the attractions of Europe with over extended leaves while there.  Two years went by like two weeks for me.  Also, I went from E-1 to E-5 (Sergeant) in18 months.!
My work history actually started when I was ten! From there on in, it was a matter of supporting my mother after my dad died.  Life & school were not fun after that, as I worked part time jobs through school months & full time summers in the mines, construction, UPS driver & even a fishing guide.  Part time jobs included gas station manager, optician at the U of M Health Service & bartender.
Sales is my forte!  Being very competitive, I found out that a hard work ethic & long hours proved success more than golfing with customers.  The result was either being first or second in sales nationally with every company represented.  Every company worked for in the health care industry such as Lederle, Brunswick, Borg Warner & GE calling on hospitals across the country,  was encouragement for me to become an entrepreneur!
I became a Manufacture's Representative for several different health care companies.  Looking for something new to get excited about, I ventured into a new line of sales, small businesses!  I designed, built, & owned from scratch two business retail stores in Greenbrae & Truckee, CA.
Ten years later after selling the businesses, back to health care sales.  Getting licensed as an insurance agent, I sold health insurance for GE Financial.  After all those working years & 3 retirements, I finally quit for good & joined SIRS!  Needless to say, I have made more true friends through SIRS & the many activities offered, than all the years of employment!
The biggest sale I ever made was selling myself to my wife Carol!  We will celebrate our 56th anniversary this December.  We have four boys: Mike (the athlete) real estate, Dave a flight instructor, Tom a fire captain  & Bob a developer.  All are college graduates, married with children.  We have 9 grandchildren which we enjoy immensely!
We have a second home in Truckee & an RV for travel outings.  We enjoy two weeks each year in the desert for weather, golf & tennis. This year we turned over an island in Voyageurs National Park on the Canadian border to the National Park Service.  Unlike the Oyster farm in Marin, after many years of battle, we won!  The NPS gave in to all our demands & worked with us for the enjoyment of future generations including our kids & grandchildren.
I have many interests.  Float plane pilot, skydiving, camping, hunting, fishing, snow/water skiing, hiking, tennis, golf,  bowling, bocce, water witching, geocaching, politics  & running,  little league & CYO basketball team coaching.  By far, the most rewarding activity of the past has been Running.  One of the first members of the Tamalpa Running Club in Marin, I ran my first marathon in 1978, several Bay to Breakers, Dipseas & many races in the bay area.  To me, running was euphoria!
Looking back at the past, I cherish many fond memories and am grateful that I survived the depression, wars & have lived in an era with so many important events & advances never before seen!
Retirement is not for everyone!  If it hadn't been for SIRS, I would have gone "bananas" in retirement!  I can't sit still!  I needed to be active!   SIRS was my answer!
The present, well life is good!  Can't complain & enjoy every minute of it!   The future, it will be the best, if I discover what I want to do when I grow up!  Also, I hope to continue with SIRS Branch 47 & all it has offered me in retirement!
Thank you SIRS Branch 47.
BILL DONNELLY AND RON kOSCIUSKO 8/1/2016