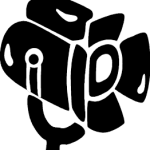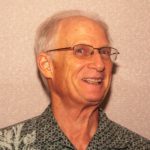 THE SPOTLIGHT IS ON KURT HEILMAN
Kurt Heilman is technically a native Californian, born on 11/2/44 in Vallejo. His father was in the Navy during WWII, stationed in Mare Island at the time. But a conversation with Kurt reveals that he is not a "new age Californian", but a true "corn fed Iowan". Kurt grew up in Harlan, Iowa and in Indianola, Iowa, in a family with four children.
At Indianola High, Kurt was an active athlete, being on the football, basketball and track teams. In high school, he discovered an affinity and ability in mathematics. A University of Iowa professor gave a talk about actuaries, and he decided to become one. (For those not familiar with this profession, they are super number-crunchers that determine probability of things, used by industry and government to determine such things as insurance premiums.) While most actuaries tend to be rather stolid no-nonsense people, Kurt is an exception, with a keen sense and appreciation of humor, both in the workplace and everyday life.
He claims he has been a gentleman since before birth, as he allowed his twin sister to leave his mother's womb first. And like a good brother he has been looking after his twin sister, Jan, since then. (This is his version and he is sticking to it.)
Kurt started college at Colorado College, while Jan went to Colorado Women's College. They both transferred to the University of Iowa after two years in Colorado. Kurt graduated from U. of Iowa with a BA degree in mathematics in 1967.
Expecting to be drafted to serve in the Viet Nam War, he enlisted in the Air Force. During the pre-induction physical examination, Kurt was classified as 1Y, and as a result was later exempted from the draft.
Kurt started his work career at CNA Insurance in Chicago while working on the Actuarial Exams. He loved the very vibrant lifestyle in Chicago, quite a change from Iowa City, Iowa. In fact he loved everything about life in Chicago except for the weather. Then after six years of number crunching and fighting the winds and winters of Chicago, Kurt decided that a career change and a work location change was imminent.
Kurt visited his sister Jan in Tokyo, Japan, for several months before beginning his job search. On his way back home, he stopped through San Francisco and interviewed with United Benefit Life. He started working in the home office of United Benefit in Omaha, where he set up the first reinsurance rates for the new emerging HMO market. His sister had returned to San Francisco and Kurt followed soon thereafter in 1974, when he became the Regional Pension manager for United Benefit in San Francisco
Antsy again, Kurt left United Benefit to work for a small insurance and pension benefit firm. Later he took a Benefits position with Chevron, where he stayed for 24 years until retirement in 2005. He held eleven different positions at Chevron, mostly within Human Resources. One interesting assignment required rolling 28 days on/ 28 days off work rotations into Kazakhstan. Kurt worked 12-hour work days for 28 straight days in a remote oilfield location, then flew home for 28 days of paid leave. The long hour workdays were not such a hardship, as there was little else to do at these isolated camps. Although the Kazakhs are a great and gracious people, Western Kazakhstan looks like desolate West Texas, and has such acidic soil that steel pipe lines could not be buried as they corroded so fast.
Kurt's biggest achievment at Chevron followed the merger with Gulf Oil Co in the mid 80's. The two firms had different benefit programs that needed to be melded into Chevron's programs. A federal judge ruled that some 25,000 Gulf employees were entitled to share in $250,000,000 of Gulf pension assets / surplus accumulated partially with voluntary contributions. These benefits needed to be equitably allocated to each beneficiary and paid either as cash or as annuities. Kurt managed the project until its completion when the Judge signed off on the litigation.
He met his lovely wife Monica, a native of England, while dancing in Sausalito. He was captivated by her beauty, lovely accent and her sense of humor. They married in 1980, and have two sons, Brant and Nathan, but no grandkids at this time.
After his retirement, he worked for three years as a non-paid helper to Monica  in Monica's business ,has her own business, Refined Design. Monica did the home staging and interior design, while Kurt provided the muscle and necessary handyman skills. They love living in Marin and would not live anywhere else, even though they do like to travel.
They especially enjoy traveling to Europe, where they visit Monica's sister and her family in the UK. Kurt's twin sister Jan still lives rather close by, in Chico.
Kurt's outlook on life is that it is important to maintain humor, and not take onesself (or one's work) too seriously. In retirement, you should find something that you like doing and start doing it.. Kurt is learning to play.the keyboard and even writing tunes, which he finds both relaxing and creative.
Kurt enjoys the camaraderie at SIRs Branch 47.  Kurt joined Branch 47 in 2006 He has many new life-long friendships as a result of branch luncheons and various activities.  He is grateful to Chris Lewis for introducing him to SIRs.
Pete Petrofsky and Ron Kosciusko 7/11/16