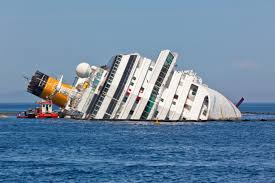 Alaska Cruise, September 13 – 23, 2018
An Alaska cruise on Princess is scheduled for September 13 – 23, 2018 leaving and returning to San Francisco. A highlight of the cruise will be a visit to Glacier Bay. Those interested in this cruise may reserve a spot for $100 (refundable). Click here to see the flyer and click here to obtain a copy of the application form.
For passengers opting for a balcony room or better, Princess Cruise Lines will provide a beverage package free of charge. This package is worth $1100/couple and includes up to 15 drinks per day per person and 40% off wine purchased by the bottle.
For more info on SIR travel programs, contact Tom Molinari (762-1880) or stmolinari@sbcglobal.net.
Giants-Diamondbacks game, June 6, 2018
Game starts at 12:30. Seats are in 307 and 318. Includes tickets and coach travel from Petaluma Fair Grounds. Approximately $45/person. To reserve, call Derlin German at 707-763-6162.
SierrA Scenic train to reno, March 6-8, 2018
Transportation to the train in Martinez from Petaluma Fairgrounds. Train to Reno and 2-night stay at the Eldorado Hotel. Some meals and baggage handling included. See the attached flyer and the application form.